Sand, Stone, and Sandstone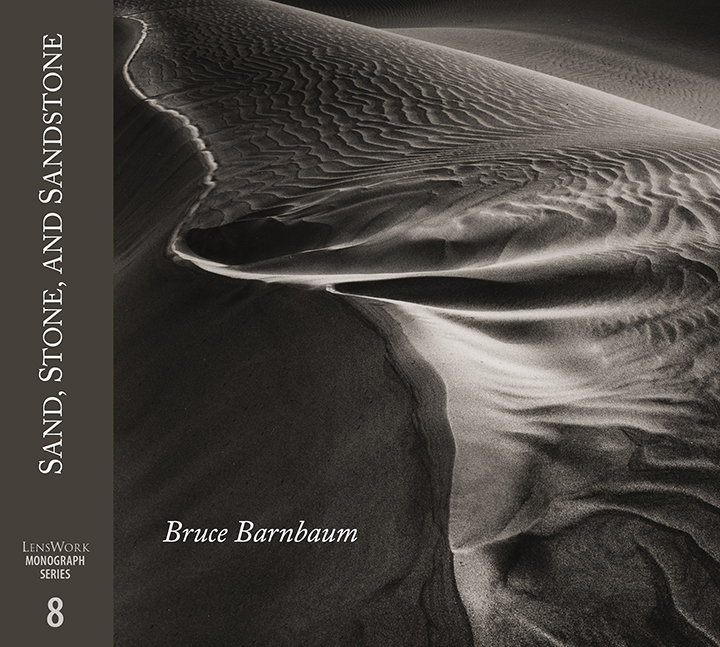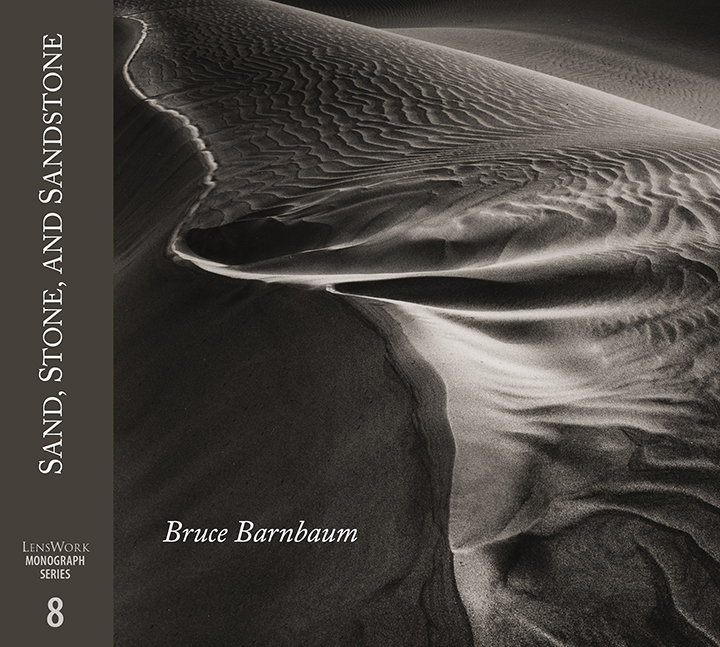 Sand, Stone, and Sandstone
The remarkable monograph, published by LensWork publishing, contains 65 black and white images. Together with three short essays that will make any reader think, this small but powerful book will bring you back to it many times. It is unlikely ever to be buried in your home library. The paired images throughout the book will raise your level of insight into relationships that go beyond those within any individual image into those that exist between those on left and right pages...and ultimately how all the images in the monograph relate seamlessly with one another.
The imagery includes many of Bruce's most celebrated photographs made over his 45 years in photography, along with many older, but seldom seen images, and very recent images that nobody has yet seen. All these will continually surprise you as you turn the pages.
Sand, Stone, and Sandstone is #8 in the growing series of LensWork monographs. It is 8" high; 9" wide. The reproduction quality is extraordinary throughout, typical of all LensWork publications.
Sand, as everyone knows, is finely ground stone. Sandstone, of course, is a specific type of stone created by ancient sand dunes crushed over the millennia by extreme pressure, sometimes accompanied by searing heat, into this specific type of rock, but with many variations within that umbrella name. Stone can be anything...any type of rock you can imagine, from slate to marble to granite to limestone, and so many other types. These myriad rock forms—some natural; some man-made—have been adroitly combined in visually imaginative ways for the monograph, and combined with sand and the many forms of sandstone, for even further visual surprises.
* * * * * * * * * * * * * * * * * * * * * * * * * * *
Order Now directly from Bruce:
You can order a personally signed copy of Sand, Stone, and Sandstone directly from Bruce for $30.00, plus shipping (If you live in the State of Washington, please add $2.50 sales tax.). Shipping is $10.00 anywhere in the US, and $30.00 in Canada. Beyond that, please inquire about shipping costs to your destination. Thus, the total cost is $40.00 within the US (or $42.50 within the State of Washington); and $60.00 ($US), in Canada..
To obtain a personally signed copy of "Sand, Stone, and Sandstone" you can email Bruce directly at:
or phone him at (360) 691-4105
with a Visa or Mastercard credit card, or you can send a check for the full amount to Bruce Barnbaum. If you order by check, please make it out to Bruce and send it to:

BRUCE BARNBAUM
P.O.Box 1791
Granite Falls, WA 98252

Be sure to include your home or shipping address and your Email or phone contact info.